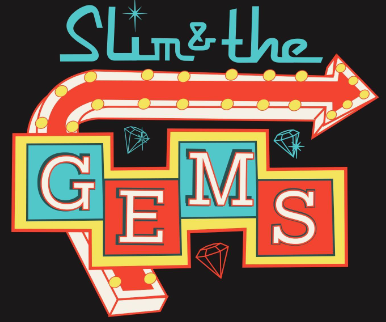 Slim and the Gems is a high energy three piece power trio that plays Rockabilly, Americana, and good ol' Rock and Roll. Featuring Monroe Slim on vocals and guitar, Zen Ford on the drums, and Rocking Rob Russo on the upright bass.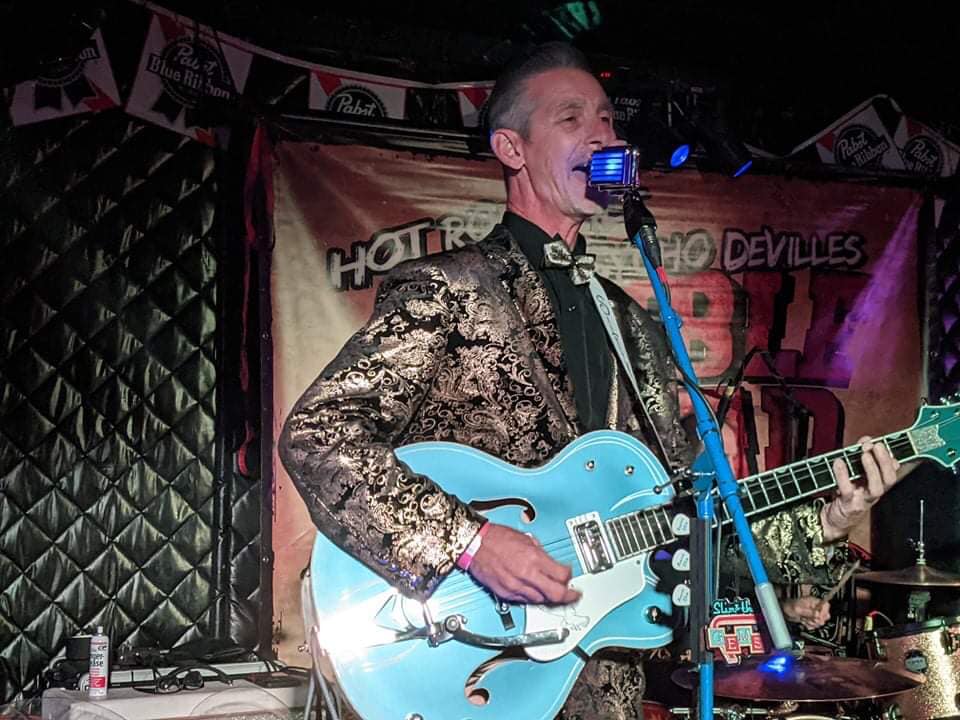 Slim is an accomplished musician with 35+ years experience, most of it being on bass. It's only recently after a struggle trying to find the right person that he moved over to play guitar. After just a short time, he has developed a style of his own that is unique and interesting. Slim does most of the writing for the Gems and lead vocals as well.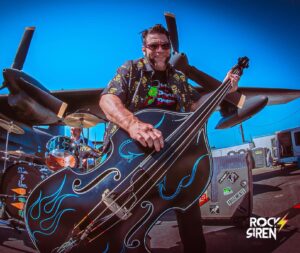 Rocking Rob from the Motor City has spent a number of years playing slab bass until a few years ago when someone let him play an upright. From that point on, he has been slapping thunder throughout the southeast. His rhythmic walks and percussive slaps along with his onstage hijinks make him not only fun to watch, but also a pleasure to hear.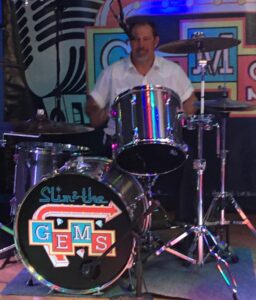 Zen started at an early age playing drums in church as many musicians have done. With his over 35 year experience, he has grown into one of the best straight forward pocket drummers in the area. He's known by the Gems as "the human metronome." Email: Slim@slimandthegems.com
Phone: 770-359-9650